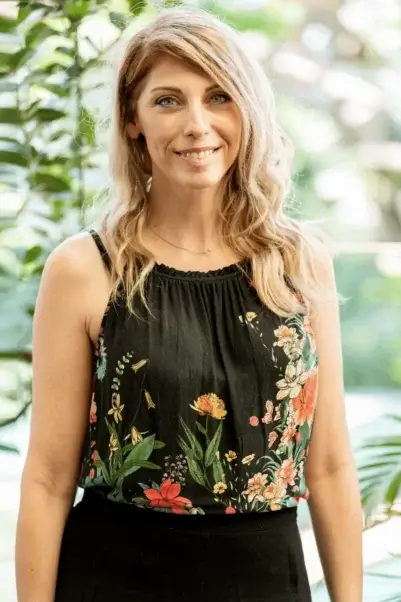 Danielle is dedicated to empowering clients to restore a natural state of calm, balance and wellness within themselves.
By adopting a person centred approach Danielle guides each client on their own highly personal healing journey.
Sessions are conducted in her comfortable and calming treatment room conveniently located in Payneham, South Australia with access to off-street parking. Alternatively clients are able to choose to have sessions online via Zoom in the comfort of their own home.
Danielle specialises in the treatment of:
Training & Qualifications
Diploma Hypno-counselling
Certificate Clinical Hypno-psychotherapy
HeartMath Clinical Certification for Stress, Anxiety and Self Regulation
Trauma & Suicide Ideation Training
Abelism & Neurodiversity Affirming Play Therapy
Ashtanga Yoga Teacher Training
Certificate III Children's Services
Anyone who has performed publicly will know that controlling the nerves that come before a performance is no easy feat.
The anxiety many people feel isn't just uncomfortable, it's also involuntary, making these reactions hard to anticipate and deal with.
Simply telling yourself not to be nervous about an upcoming presentation, interview, exam or performance is a bit like telling yourself not to breathe.
Even if our intention is to be confident,  the subconscious mind perceives the upcoming situation as a potentially life-threatening situation and immedately activates the fight, flight or freeze response within you.
Feeling nervous in situations where we fear we're going to be judged is absolutely natural. But if it effect restricts your ability to function effectively – for example through sweaty palms, hot flushes or a shaky voice – then it's time to do something about it.
Therapy sessions with Danielle include cognitive behavioural therapy (CBT), Psychotherapy and Hypnotherapy often helping important messages hit home within the sub-conscious mind and allow for positive shifts to take place.
This integrative approach to therapy for public speaking & perfomance anxiety works well by relaxing the body deeply and conditioning the brain to feel relaxed but clear when performing.
We'll also work to clear any unwanted and unhelpful beliefs you may have  about yourself, your ability and confidence. We'll anchor new helpful beliefs and perceptions that will support and serve you positively.
How we see ourselves is a significant factor in how we become, using hypnosis for performance anxiety will help you to rehearse positive improvements in your mind and let you translate that into performance situations in real life.
Email
hello@daniellepaphitis.com
address
296 payneham rd, payneham, SA 5070