hypnotherapy for weight loss
Book A Consultation Today
Sessions are available In-person (Payneham, SA) or Online.
Please note that every booking will also receive a video call link in the confirmation email. This is for your convenience in the event of a Covid shut-down or if you are required to self isolate.
For many people, food is the 'drug' they choose to fight an internal battle. Eating can be a place of comfort where some of us choose to hide from something we find emotionally too hard to deal with head-on.
We have all sorts of names and labels for this – comfort eating, stress eating and so on…
For others, food forms a system of personal reward. In our hypnotherapy sessions we work together to disrupt that negative reward pattern and instead help you to resolve whatever is leading you to make your eating decisions.
In many cases, often from a young age food becomes intertwined with how we feel. We find ourselves struggling with food without even realising it's masking underlying emotional issues we're trying to ignore or avoid. Our emotional need to eat is also strengthened by stress or boredom.
HOW I CAN HELP
My multi-faceted approach to therapy for healthy weight management  works because it looks at and address what has led you to have the relationship with food that you currently have.
Therapy sessions with Danielle include cognitive behavioural therapy (CBT), Psychotherapy and Hypnotherapy often helping important messages hit home within the sub-conscious mind and allow for positive shifts to take place.
Sessions are designed to use hypnotherapy to gently break the destructive cycle and instead allow you to clear the psychological issues you're facing in order to move on.
This integrative approach to therapy for weight management have been highly successful in helping clients battling weight loss issues.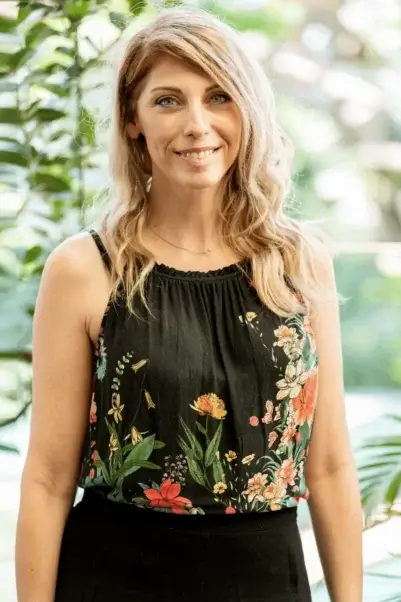 Danielle is dedicated to empowering clients to restore a natural state of calm, balance and wellness within themselves.
By adopting a person centred approach Danielle guides each client on their own highly personal healing journey.
Sessions are conducted in her comfortable and calming treatment room conveniently located in Payneham, South Australia with access to off-street parking. Alternatively clients are able to choose to have sessions online via Zoom in the comfort of their own home.
Danielle specialises in the treatment of:
Training & Qualifications
Diploma Hypno-counselling
Certificate Clinical Hypno-psychotherapy
HeartMath Clinical Certification for Stress, Anxiety and Self Regulation
Trauma & Suicide Ideation Training
Abelism & Neurodiversity Affirming Play Therapy
Ashtanga Yoga Teacher Training
Certificate III Children's Services
Email
hello@daniellepaphitis.com
address
296 Payneham Rd, Payneham SA 5070