Book A Consultation Today
Sessions are available In-person for Adelaide residents (Payneham, SA) or Online for interstate or international clients.
Please note that every booking will receive a video call link for your convenience, in the event either of us are required to self isolate due to Covid related incidents.
We all know that a good night's sleep is essential for general health and wellbeing. But for so many people bedtime becomes a time for anxiety, stress and the monkey mind.
There are three different types of insomnia:
1.Difficulty in getting to sleep in the first place, which is known as primary insomnia;
2.Waking up several times in the night and having difficulty dropping back off easily, which is called middle insomnia;
3.And waking up very early and being unable to go back to sleep at all, known as terminal insomnia that often occurs at times of stress or depression.
There are countless factors that can cause insomnia: stress, anxiety, guilt, hormonal changes, life events and depression can all be triggers.
What is interesting is that, no-one can lose the ability to go to sleep – our mind and body have had years of practice and experience with sleep. But people can fall out of sync with their ability to get a full restful nights sleep.
Therapy sessions with Danielle include cognitive behavioural therapy (CBT), Psychotherapy and Hypnotherapy often helping important messages hit home within the sub-conscious mind and allow for positive shifts to take place.
This multi-faceted approach to therapy for  for insomnia works by clearing the stress, anxiety and unhelpful patterns that are preventing you from having good quality sleep.
By resolving any underlying emotional issues that may be in play and also by reminding the subconscious mind that your already have your own innate ability to sleep.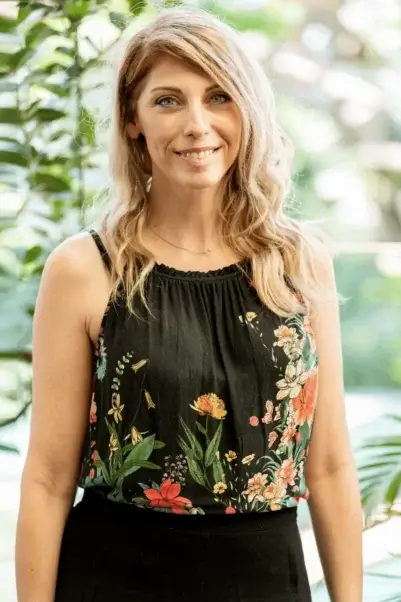 Danielle specialises in the treatment of anxiety and depression and is dedicated to empowering clients to restore a natural state of calm, balance and wellness within themselves.
By adopting a person centred approach Danielle guides each client on their own highly personal healing journey.
Danielle specialises in the treatment of:
Located at Lvl 1, 296 Payneham Rd, Payneham SA 
Training & Qualifications
Diploma Hypno-counselling
Certificate Clinical Hypno-psychotherapy
HeartMath Clinical Certification for Stress, Anxiety and Self Regulation
Trauma & Suicide Ideation Training
Abelism & Neurodiversity Affirming Play Therapy
Pranayama & Meditation Teacher Training
Ashtanga Yoga Teacher Training
Certificate III Children's Services
Children's Yoga Teacher Training
Email
hello@daniellepaphitis.com
address
296 payneham rd, payneham, SA