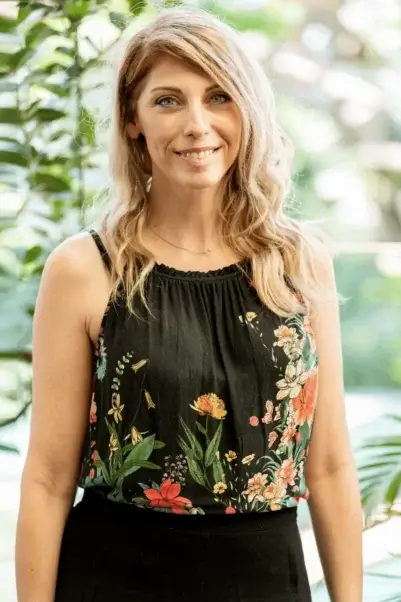 Danielle is dedicated to empowering clients to restore a natural state of calm, balance and wellness within themselves.
By adopting a person centred approach Danielle guides each client on their own highly personal healing journey.
Sessions are conducted in her comfortable and calming treatment room conveniently located in Payneham, South Australia with access to off-street parking. Alternatively clients are able to choose to have sessions online via Zoom in the comfort of their own home.
Danielle specialises in the treatment of:
Training & Qualifications
Diploma Hypno-counselling
Certificate Clinical Hypno-psychotherapy
HeartMath Clinical Certification for Stress, Anxiety and Self Regulation
Trauma & Suicide Ideation Training
Abelism & Neurodiversity Affirming Play Therapy
Ashtanga Yoga Teacher Training
Certificate III Children's Services
If you're battling with an eating disorder like anorexia, bulimia or binge eating and have made the decision to overcome it for good, then I am here and ready to help.
Most people suffering with an eating disorder focus on the food, believing that by controlling food intake or their weight they have control over this aspect of their lives and the emotional pain they may feel. But the reasons for eating disorder behaviours likely go so much deeper than what, how or  how little is eaten on a daily basis.
By helping my clients to resolve the emotional challenges that lie at the root of their eating disorders, the relationship they have with food changes.
Therapy sessions with Danielle include cognitive behavioural therapy (CBT), Psychotherapy and Hypnotherapy. This integrative approach to therapy is designed to unlock guilt and resolve the issues from the past that have embedded it in your subconscious.
This multi-faceted approach to therapy for eating disorders session focuses on building self-esteem because it's those unacknowledged, unvalidated feelings as well as unresolved problems that have a way of expressing themselves through behaviours like overeating, purging or strictly controlling and denying food.
I will help you discover the reason for the unwanted and damaging behaviour and empower you with a new way of thinking, and new beliefs that will enable you to see food and yourself in a healthy and nourishing way.
This treatment helps to break the destructive cycle of bingeing, yo-yo dieting or self-starvation, and instead builds self-esteem to enable them to rediscover a healthy, balanced approach to food and their body.
Email
hello@daniellepaphitis.com
address
296 payneham rd, payneham SA 5070