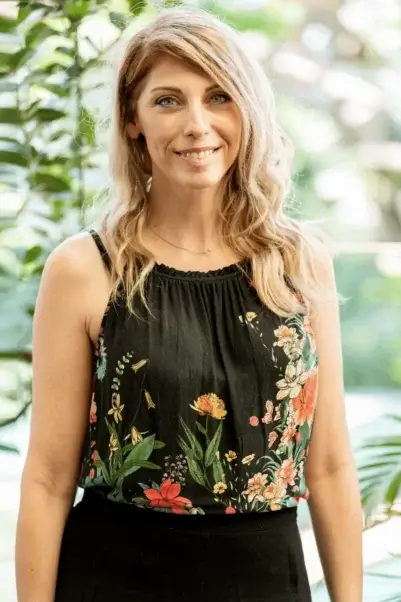 Danielle is dedicated to empowering clients to restore a natural state of calm, balance and wellness within themselves.
By adopting a person centred approach Danielle guides each client on their own highly personal healing journey.
Sessions are conducted in her comfortable and calming treatment room conveniently located in Payneham, South Australia with access to off-street parking. Alternatively clients are able to choose to have sessions online via Zoom in the comfort of their own home.
Danielle specialises in the treatment of:
Training & Qualifications
Diploma Hypno-counselling
Certificate Clinical Hypno-psychotherapy
HeartMath Clinical Certification for Stress, Anxiety and Self Regulation
Trauma & Suicide Ideation Training
Abelism & Neurodiversity Affirming Play Therapy
Ashtanga Yoga Teacher Training
Certificate III Children's Services
Loss of confidence and lack of self-esteem can have a significant effect on how we live our lives. Everyone goes through periods where our sense of self-worth is low, but for many people this can become the norm, even progressing to the point where it becomes debilitating.
Self-esteem issues stem from thoughts and feelings we have about ourselves. Mostly because of the way our mind processes information – it's often the case that when you take a closer look, you find yourself regarding yourself the same way you and friends and family did when you were a child. This makes it difficult to step into a more empowered version of yourself in the present.
This unhelpful sense of self can also be  triggered by an event in later life – perhaps a failed relationship or the loss of a job.
Therapy sessions with Danielle include cognitive behavioural therapy (CBT), Psychotherapy and Hypnotherapy. This integrative approach to therapy will help clear and re-programme the patterns of unhelpful behaviours, thinking and beliefs that have now become barriers to self-worth.
Using hypnotherapy, we replace outdated and disempowering patterns with positive feelings, beliefs and behaviours to help you to achieve what you want and feel good about being you.
Clients develop a real sense of mastery that influences real-life experiences like social settings, job interviews and public speaking.